Peninsula Group strives to create a safe, inclusive, and diverse working environment for all its staff.
As part of this commitment, we employ a fair and equal pay policy. If any gaps emerge, we review them with total transparency.
Peninsula Group supports the Greater Manchester Good Employment Charter. We are also proud to be an accredited Living Wage employer with the Living Wage Foundation. This means we calculate employee wages based on the actual costs of living and pay all staff above the government's minimum wage.
Modern slavery Act 2015
Peninsula Group recognises its responsibilities under the Modern Slavery Act 2015. As part of this, we are committed to preventing slavery and human trafficking within all our businesses and supply chains.
Beyond continuously reviewing both staff and supplier practices, we also:
Draft employment contracts on a guaranteed hours basis only

Ban zero-hour contracts

Pay all staff above the Living Wage

Provide part-time and fixed-term employees with the same pro-rata entitlements as full-time and permanent employees
Equality & diversity
Peninsula Group is committed to building a culture of respect and understanding. A diverse workforce is essential to our success, and we strongly value staff from all backgrounds and circumstances.
We also take a zero-tolerance stance against discrimination. This involves protecting staff against direct and indirect discrimination, victimisation, or harassment due to belonging to any protected characteristic outlined in The Equality Act 2010.
To make sure all staff uphold these values, we provide them with our Equality and Diversity Policy as part of their welcome pack.
This policy covers the values we expect from all staff regarding equality and diversity, so all staff are fully aware of their own responsibilities from the start.
We regularly monitor the effectiveness of this policy. To keep the business in line with the most recent guidance and best practice, we update it each year as a minimum.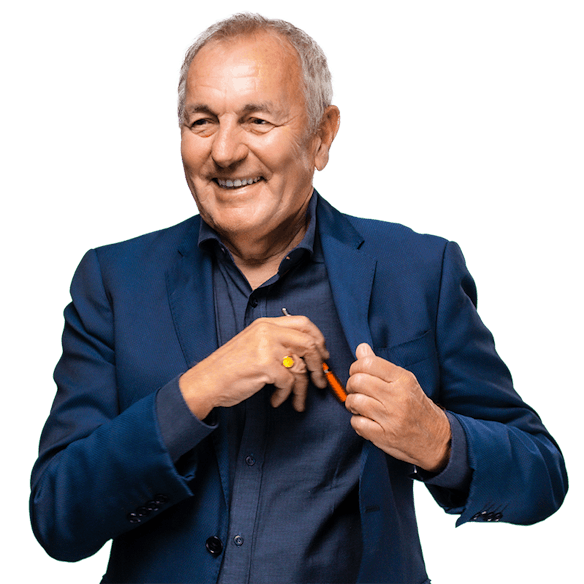 The more you enjoy what you do, the more successful you will be at it. If you enjoy your work then your motivation and passion will be greater.
Peter Done
Peninsula Group CEO and Founder
Peter started Peninsula in 1983 as the first consultancy to make HR and health & safety services accessible to businesses of all sizes. Today, Peninsula looks after over 120,000 companies worldwide, with offices in the UK, Republic of Ireland, Canada, Australia, and New Zealand. Peter has been named one of the UK's top CEOs, he is a member of the Forbes Business Council and is regularly published in the Times Enterprise Network and FT Adviser.
Protecting our team
The Peninsula Group looks after employees at all stages of their career.
Peninsula, BrightHR, Health Assured, Croner and Croner-i have signed up to the Menopause Workplace Pledge to make sure we protect and support all staff going through the menopause.
We aim to support the mental, physical, emotional, and financial wellbeing of all our employees. To do this, we give all employees access to an Employee Assistance Programme (EAP) for confidential support and counselling.
We also have a large and growing number of our employees trained in Mental Health First Aid. This means managers can proactively support staff who display signs of poor mental health.
ISO accreditations
The Peninsula Group has a duty of care to protect staff. To show our commitment to this, we are ISO accredited in the below qualifications:
ISO 45001 – Occupational health and safety. This demonstrates our commitment to staff safety by creating safer working conditions and reducing workplace risks.

ISO 27001 – The International Information Security Standard. This demonstrates our commitment to the highest standards in quality management and information security. This means we protect all employee personal data.